Riding horses
Photo Gallery
On this page, see the horses we have been riding. Mostly on trails. Though some are advancing to leg and seat commands, and doing some arena work. WE enjoy them for the skills and willingness to please. They are balanced, athletic a pleasure to own and ride.
Most all of our mares ride but for a few older mares who we bought unbroke. WE have taken a great deal of pride in we have started and ridden most all of our homegrown stock, and also started many mares we bought who were not too old for training. As well as refreshed many mares who we bought who had been ridden a while back and some needed rehab training. We ride them off and on for trail rides and have used them for play days for fun with kids from the neighborhood and lessons as well.
2003 APHA MARE 15.1 H.
(DOCS DELTA DUDE x DOCS FROSTY BAR)
For sale $2000.00 in foal 2016 guaranteed buckskin or palomino foal! She is bred to Jessy! SOLD!!!!
---
---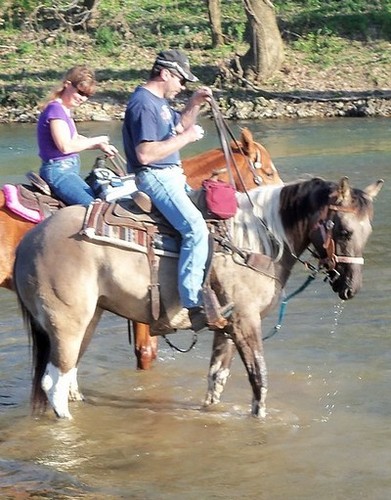 2008 APHA grulla tobiano 14.1 H
(Dun Cuttin Silver X QTs Tuff Rose Olena)
not for sale
bred to Jessy for 2016 foal
---
---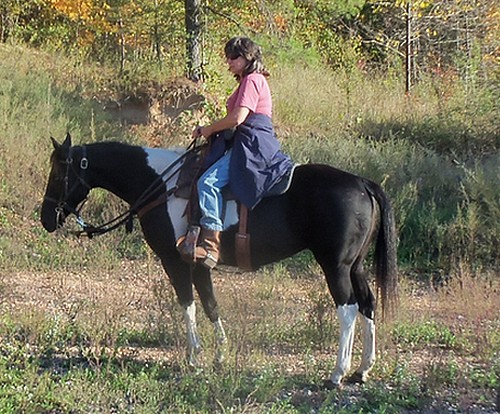 2001 APHA mare
(Citas My Amigos X Smart Sans Olena)
sold to minnesota!! she has been a large part of this farm, but she left us with a double homozygous 2014 filly and 2015 colt!!! wow what gift she left us!
---
---