Riding horses
Photo Gallery
On this page, see the horses we have been riding. Mostly on trails. Though some are advancing to leg and seat commands, and doing some arena work. WE enjoy them for the skills and willingness to please. They are balanced, athletic a pleasure to own and ride. Some mares are available below due to need to cut down, and also can be bred for an additional $400.00 to our grullo paint stallion, guaranteed for spots. See Rips Prince of Tides for info on him. see his webpage link below.
http://csspaintsandqhs.webs.com/
2001 AQHA MARE 14.2 H
(Little Bo Badger X Shiver Me Robyn)
$1400.00 in foal for 2014 to Rips Prince of Tides. HAS NOT BEEN RIDDEN since fall of 2011. Needs to be restarted to get her riding again. Easy to ride , a tad lazy but needs a strong experienced rider as she will evade mounting, after that she is good to go after she is ridden regular. She has bucked 1 time last year when the rider accidently touched her rump w/his boot or spur when he swung on her. She is sound healthy and easy keeper otherwise.
SALE PENDING TO STEPHANIE J. in N.D.!! THANK YOU!!!
---
---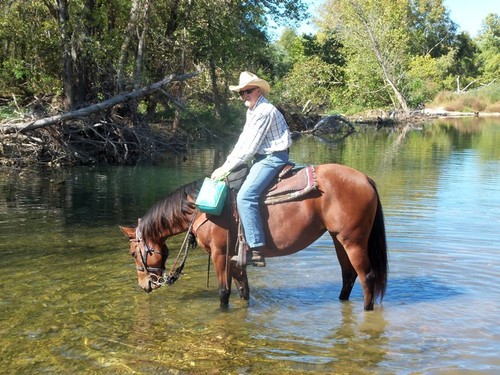 2003 APHA MARE 15.1 H.
(DOCS DELTA DUDE x DOCS FROSTY BAR)
not for sale.
---
---
2007 palomino paint solid bred, 15.1 hands
(Chase n Treasure X Honey Josey)
has not been ridden since the fall of 2011, would need a refresher if you want her for riding. Very nice mare to ride but will sometimes kick if crowded. She has never bucked or reared. Sound and healthy.
$1500.00 on sale!!
THANK YOU Sarah of Seneca MO! I know you will give her a great home!
---
---
---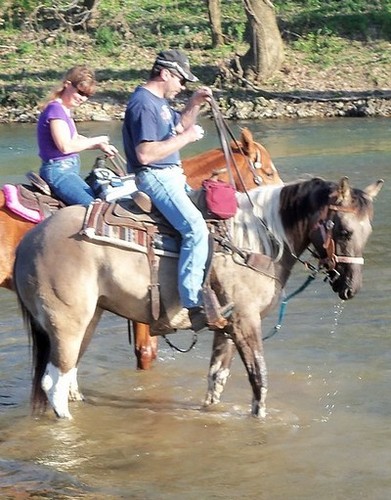 CSS SILVER QT ROSETTE
2008 APHA grulla tobiano 14.1 H
(Dun Cuttin Silver X QTs Tuff Rose Olena)
not for sale
bred to Prince for 2014 foal
---
---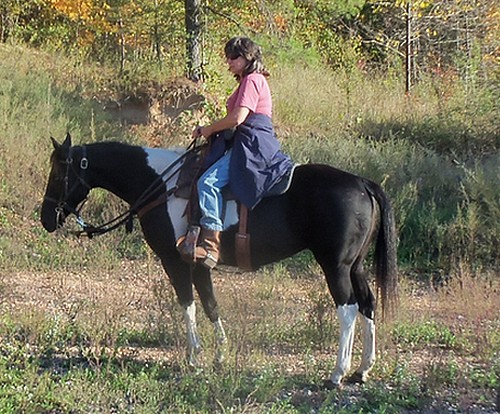 2001 APHA mare
(Citas My Amigos X Smart Sans Olena)
not for sale
bred to Prince for 2014 foal
---
---