Farm References
client testimony
On this page you will find statements from clients who have purchased horses from us..some are purchases from a few years ago but we keep in contact and some are recent..as a few months, new buyers..We strive to match horses to the right people and that is a measurement of our success buyers satisfaction and happiness with their purchase..is our ultimate goal. Once these criteria are met the sky is the limit...the desires and happiness of any horse owner is and will be the driving force to any successful union and partnership in any endeavor...can and will bring success for pleasure or showing..with proper training and guidance can be taken to the limit in the field suitable to that match.
Thank you very much to all of you for trusting in us and buying your horse here!
Letter from Dun Xtra Special, AKA "Dune's" owner in Michigan, thank you Robyn!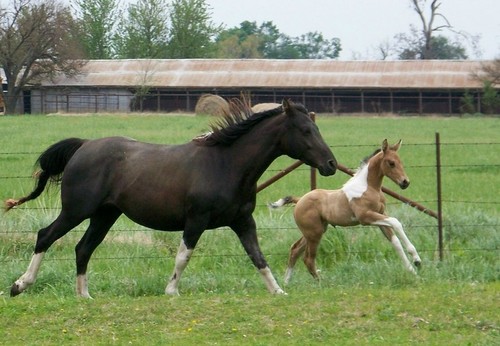 Treasure My Color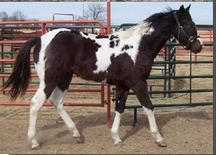 I purchased my colt through Shelly from another breeder and throughout the transaction, Shelly took excellent care of him and followed through making sure all paperwork was handled. She has an extremely friendly yet highly professional operation and I am proud to continue doing business with her and Chris. I highly recommend anyone looking for a quality horse to check out Chambers Springs Stables.
Melanie K. owner of Colorfast Farm breeding barrel racing paints.
CSS Riskey Badgerdoll(smokey black mare)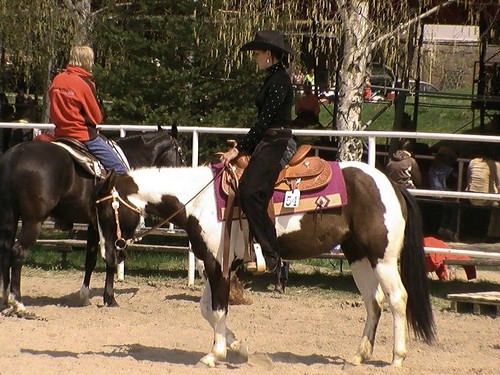 (CSS Riskey Leo Iceman X Lil Shivs Robyn QH)
Alena wrote: "This is the video from Czech Paint Horse Show 2010(judge Butch Carse, USA), where "Dolly" won 2nd place in Trail open. She also took there a 5th place in Halter open and 6th place in Horsemanship All Breeds. She is also a Western Pleasure Junior Champion 2010. She obtained these results in 3 years old and it is a good job of her last owner, trainer and rider. I bought her this year and I´m so happy for it, because she is very calm, kind and gentle mare. We love her so much."
---
CSS Turbos Twister AKA "Conan"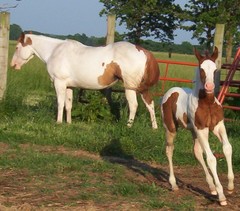 From the initial phone conversation to months after the purchase, Shelly has been kind, caring and professional. I would highly recommend Chambers Springs Stables to anyone looking for a horse who is well cared for and loved, is well -bred and an all-around quality horse. We absolutely adore Conan and look forward to many great years to come. Thanks you, Shelly and Chris, for selling us an amazing horse!
Brianne and Jeremiah J. from Mannford OK.
CSS Turbos Lady "Ebony"
"I am very pleased with our purchase of Ebony she is beautiful and very sweet. We had a wonderful experience with Chambers Springs Stables and would highly recommend this farm to anyone looking for a horse. Ebony is in excellent condition and developing great. "
Brenda L. of Bristow Ok.
CSS Turbo Boom AKA "BOOMER"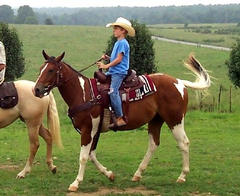 I would like to thank you for the wonderful experience we had in purchasing Boomer. It was very personable and professional. Boomer has lived up to everything that you said that he would be, as you can see in the picture at 28 months being ridden by my 11year old nephew. Boomer is a part of our family. My family and I want to thank you again for the wonderful experience. Keep up the good work.
David and Chandra S. of Brentwood TN
CSS Gold Native Daisy AKA "Lakota"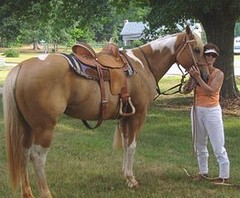 Daisy and I have been getting to know each other, it has been such a JOY. She is the best Horse I have had in the last 20 years!!! I NEVER thought I would find another one to even come close, but thanks to your web sight I have"
Jan L. of Colorado
Thanks to all who have participated in this...good luck with your new prospects!!!!