Quarter Horse mares
AQHA registry
On this page you will find more of our mares. They are the foundation of our program, and most of them ride, or have been ridden. If not then we bought them unbroke. WE select and value them for their temperment, pedigree, conformation, and color is our last choice iceing on the cake so to speak. We take great pride in the quality, pedigrees, and caliber of the foals we are producing here.
Link to quarter horse legends.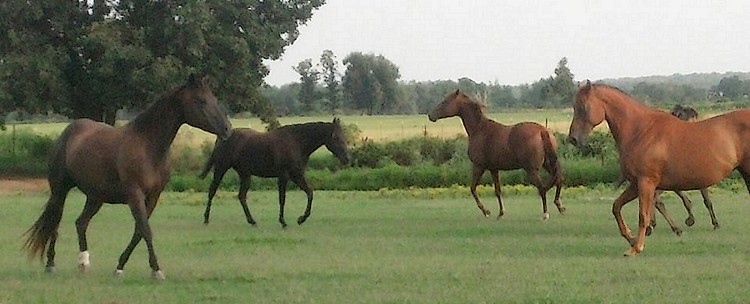 Fancy Smart Shawnee AKA "Lena"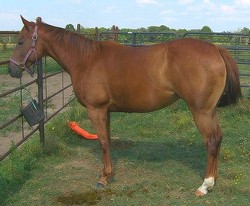 (More than smart X Radicals Fancy)
this mare rides and we hope to ride her some over this year.
sire side: Smart Little Lena NCHA LTE $577,652.36 Triple Crown Winner Hall of Fame Doc O Lena AQHA Hall Of Fame. Sire Of Multiple NCHA Hall Of Fame Haidas Little Pep LTE $427000 Leading Sire of Cutting Horses; NCHA offspring earnings $8.495.439,56
dams side: Radical Rodder ROM Performance Superior Performance World Champion Top Ten World Show AQHA High Point Perf. Horse SIRE OF: World Champions, Reserve World Champions, Top Ten World Show, Superior Perf., ROM Halter, ROM Perf., Perf. & Halter Pt. Earners Hotrodders Jet set: Hall of Fame, Top Ten World Show, Superior Performance, AQHA High Point Performance Horse, Halter Point Earner, ROM Performance, Twice ranked second on AQHA\'s list of leading sires. Sire of 11 WORLD CHAMPIONSHIPS and 9 RESERVE WORLD CHAMPIONSHIPS. An AQHA All Time Leading Sire with offspring earning over 21,000 points. Offspring earnings of more than $650,000.00! Sire of such winners as Radical Rodder bottom line goes to Goldseeker bars:AQHA Race SI-95/AAA/ROM AQHA Show H-35/P-21(10 cutting,11 WP) AQHA Champion-Open Supreme Champion-Open ROM Performance-Open Race ROM 4X Grand Champion NCHA Money Earner Only Super Horse to produce another Super Horse
5 panen negative
NOT FOR SALE
in foal to Jessy for 2016!!
We cant wait this will be a super nice foal, palomino or buckskin!
--------------------------------------------------------------------------------
Plenty O Pep Possum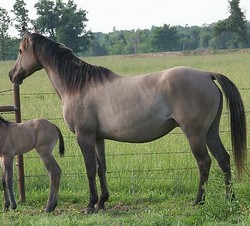 (ClaytonsDrifty X Shiloh San Peppy)
2003 GRULLO QH 14 hands
Sire side Plenty Try, Gooseberry, Blue Valentine, Driftwood Ike.
Dams side.
Peppy Dakota Bars: 2003 ABRA Res World Champ
2003 IBHA World show top 10
ABRA Honor Roll, ROM, Superior Award & Bronze Award (100 pts) in Dun Factor. Great disposition, very cowy,loaded with dun factor. ABRA World Show finalist x 4, KBHA High Point Horse (multiple classes, multiple years) Sire of KBHA High Point Class winners and ABRA World Show Finalists.
double Peppy San Badger: NCHA Hall of Fame,AQHA Hall of Fame 2008
LTE $172000+. #1-leading cutting horse sire of all time. NCHA Futurity Open Champion; NCHA Derby Open Champion.
double Boon Bar: full sibling to Cal Bar, Docs Haida, Docs Remedy, Nu Bar and Doc Bar Gem.
Stallion Show Record for Boon Bar
NCHA Finals
NCHA money-earner
Performance Point Earner
Stallion Offspring Record for Boon Bar
World Champion Offspring
Reserve World Champion Offspring
Superior Performance Offspring
AQHA High Point Performance Offspring
ROM Performance Offspring
NRHA Money-earners
NCHA Money-earners
CLARK'S DOC BAR : NCHA Certificate of Ability. An Equi-Stat All-Time Leading Cutting Sire, siring the earners of over $1,900,000, including CLARKS HILL BILLIE ($116,763: 3rd, NCHA Open Futurity). An Equi-Stat All-Time Leading Cutting Broodmare Sire, siring the dams of PCR CLARKS DUAL PEP ($185,457: Gold Coast Open Futurity Champion; PCCHA Non-Pro Futurity Reserve Champion), SKATER BLUE ($122,040: split 4th, NCHA Non-Pro Futurity; split 6th, NCHA Non-Pro Super Stakes), HUGGS OLENA ($81,708: NCHA $10,000 Novice Horse World Champion; split 5th, NCHA Non-Pro Classic/Challenge), HICKORY GOOD GIRL ($77,440: split 7th, NCHA Super Stakes Non-Pro Classic), DOCS LIL SCRAMBLER ($61,826: 6th, NCHA Open Classic/Challenge).
Doc Bar:

SI-75, A, 4-0-0-1, $95. H-36/P-0.
Leading Sire Of: World Champion Cutters, AQHA Ch, NCHA Ch, & Arena ROMs. AQHA & NCHA Hall of Fame. Died July 20th 1982. Sired 487 foals, 1960-1978. 50% NFQHA. He is the number #1 all-time leading maternal Grand Sire of AQHA and NCHA Cutting Horse

.
Double Sugar Bars :Reserve AQHA Halter Champion
AQHA Hall Of Fame. A Leading Sire and Maternal Grandsire Of Race ROM, A Leading Sire Of AQHA Champs, A Leading Sire Of Arena ROM
Royal King:

Superior Cutting
AQHA Hall of Fame
NCHA LTE $24,003. Reserve World Champion (1953 NCHA), Top Ten World Show (1952),
SIRE OF: 10 AQHA Champions, 1 World Champion and more.
Scatchu Bar: Speed Index: 106.
Track Record Holder.
SI-90 or better at six distances
grand dam Boons Benita:

3/4 sibling to Royal Blue Boon NCHA $381,764. COA


The all time leading dam of cutting horses with $2,379,181 earned by 16 offspring. Dam of Peptoboonsmal

.
not for sale

she had a beautiful colt!! grulla tobiano!! MARCH CHECK HIM OUT! sold to South Texas
NEGATIVE 5 PANEL!! 3/27/14 RESULTS.
Bred her to Jessy for 2016. WE cant wait this maybe dunkskin or dunalino! keep an eye no her!
she has had some nice foals for us!!!
---
---
Sugar Kissed Express
AKA Sugar
2013 aqha filly
sorrel sabino
Lenas Sugarman

by Doc O lena : NRHA and NCHA $36,936 Two-Time 2000 USET Gold Medalist Shown by Rocky Dare Ncha Major Event Finalist
Zan Parr Express : AQHA Champion, ROM Performance, Superior Reining
1983 AQHA High Point Reining
Sanpeppy Smoke: grandson of Mr Guns Smoke, 1982 NRCHA Snaffle Bit Futurity Open World Champion. AQHA Arena ROM
Jewels Leo Bars: ROM Performance
NCHA $6,037, NCHA COA
Race SI-85, AA, 2-0-1-0, $30
Sire of NCHA Futurity Champion & Reserve Chs and money earners, AQHA Superior Perfs, Hi Pt Perfs, Halter perf & AQHA ROMs
Sire of AQHA Hall of Fame, Colonel Freckles & Freckles Playboy.
She is being started under saddle. WE hope to breed her to Jessy in 2016 for a 2017 foal, that will make an awesome cross for cutting, reining, sorting, team penning etc.
not for sale!!!
5 panel negative!
---
---
---
Winnie Lil Highbrow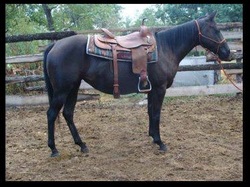 2009 black AQHA MARE
(Lil Lena highbrow X Peponita Surprise)
sire side High Brow Hickory : NCHA earnings $197,292.; NCHA Open Futurity Co-Reserve Champion; NCHA Open Breeders Reserve Champion.
An Equi-Stat All-Time Leading Cutting Sire, siring the earners of over $4,000,0
Smart and Trouble NCHA COAm NCHA Derby Open semi-finalist
by Smart Little Lena: Triple Crown Winner
Hall of Fame
NCHA Cutting Futurity
NCHA Super Stakes
NCHA Derby
NCHA money-earner
AQHA Leading Sire

Dams side: Peponita : Hall of Fame World Champion NCHA Finals Top Ten World Show Superior Performance NCHA money-earner ROM Performance
Skips Supreme by Skips Reward
She is in foal to Rawhide dunnit for April 2015. She had a super nice black colt sold to Texas!!!
She is open for 2015 willl breed her in 2016 !! letting her rest and will be riding her.
5 panel negative.
NOT FOR SALE!
5 panel negative!
---
MOSU Nu Dixie Chex
(RHM Cow Catcher X SMSU Phantom Bar)
black sunburned here.
Grand fathers
---
Nu Chex to Cash
AQHA #1 All Time Reining Point Earner. The only horse in AQHA history to win both the Reining and Working Cow Horse high point titles the same year. 2002 NRHA Intermediate and Limited Open World Champ. 2002 Non Pro and Int Non Pro Reserve World Champ. PHBA World Champ Sr Reining and Senior Working Cow Horse. Earner of over $61,000.
INDUCTED IN THE NRHA HALL OF FAME
NRHA MILLION DOLLAR SIRE
Multiple World Champ and World Champ Sire. Nu Chex offspring have now won over $1,214,000.
Zans Gold Jack
AQHA H-19/P-231
AQHA Champion-Open
ROM Heading-Open
ROM Heeling-Open
ROM Working Cow Horse
Superior Heading-Open
Superior Heeling-Open
1985 AQHA High Point Heeling Stallion Open
1985 AQHA World Jr Working Cow Horse Open-3rd
1986 AQHA Hi Point Heading Open-9th
1986 AQHA Hi Point Heeling Open-9th
1987 AQHA World Sr.Heeling Open-5th
Sired 210 foals,1 Raced-$0,84 earned AQHA H-140/P-5327.5,5 ROM Halter,60 ROM Performance,4 AQHA Champions,27 Superior Performance,1 AQHA World Res.Ch,PHBA H-0/P-56,NCHA $56.40,NRHA $6,504,NSBA $5,369,NRHA $2,924,Earners of $131,186.18 in Incentive Fund money.
The Last Son Own son of Three Bars 28-12-3-1, $20,840.
Won: Speed Handicap
The leading sire of racing Quarter Horses for many years. American Quarter Horse Hall of Fame 1989. Died April 6, 1968.
Three Bars was the sire of 29 AQHA Champions, 4 AQHA Supreme Champions, 317 Racing Register of Merit earners, and his foals earned more than $3 million.

very special mare had a 2015 foal by Rawhide Dunnit owned by Bryants QHs. Her foal we plan on keeping can be seen on the 2015 foals page She is now in foal to Jessy for 2016!!! She will have a buckskin or palomino guaranteed!!
cant wait to see her baby in 2016!!
5 panel negative!
NOT FOR SALE!
---
---
---