Farm fun and events
Photo Gallery
SECOND CHANCE"
---
read about Robyn's second chance success story here.
~~~~~~~~~~~~~~~~~~~~~~~~~~~~~~~~~
Larry Wood of Westville OK. one of the farm trainers, is doing Training clinics, cowboy races, Trail boss on rides in Eastern Arkansas, certified shoer, and own training program located at his Clear Fork ranch with Rock Solid Horsemanship training program. CAll for next event or cowboy race.
(918) 422-8877
(918) 723-4551
---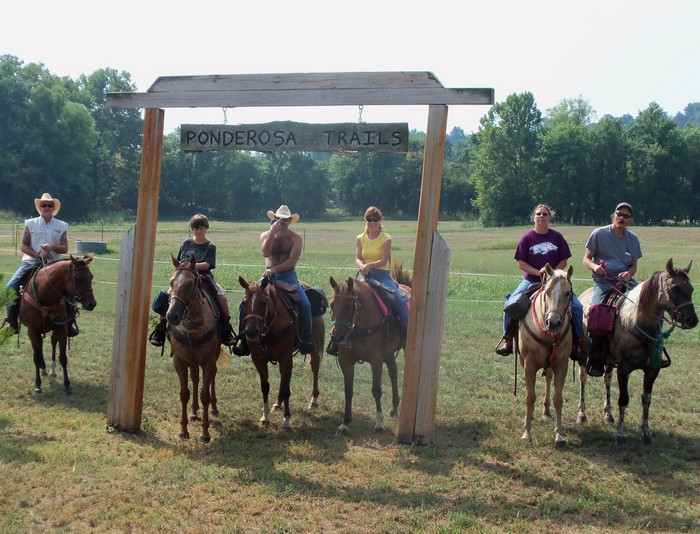 candid photos of some trails we ride over the last years.
WE do a lot of our training on trails and outside the arena, to make a well rounded horse who is exposed to natural terrain, as well as man made obstacle courses. WE also do arena work with leg work, and reining. WE have been trail riding alot of our mares and now our stud colts. Here are some pictures of them as well as some friends also and their horses. We also did some play nites locally, but for practice only, did not compete.
Chief 2009 colt APHA Bobby up
-----------------------------------------------------
Hustler 2009 colt APHA Shelly up
Matt on Rosette and Bobby on Robyn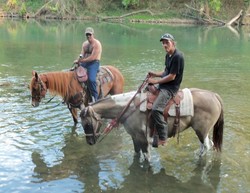 Bobby on Bucky and Morgan on Copenhagen
Deb on Honey
Me, Shelly on Hustler, 3 yr old stallion
Bobbie on Prince our senior stallion
Me on MIsty(play nite)
Amber on Belle (play nites)
Monica on Cash (play nite)
Bobby on our mare Robyn
various friends and horses
Bobby on Cheif, 3 yr old stallion